Me encantan las
ucronías
. Dentro de este subgénero de la Ciencia Ficción (o Sci-Fi) como se llama ahora no hay otra vertiente mas fascinante que la de explorar esas realidades alternativas en las que un giro inesperado de la historia cambia totalmente la realidad que conocemos. Como ejemplo principal tenemos la fantastica novela de Philip K. Dick "El hombre en el castillo".
Sin embargo, es la
distopía
el género favorito de escritores y cineastas. A diferencia de las utopías, los futuros descritos son tristes y deprimentes y por lo general, el protagonista lucha por cambiar la situación.
LA FUGA DE LOGAN (Logan's run - 1976) Una sociedad ideal donde todos disfrutan de los placeres sin concesiones, tiene puesta fecha de caducidad a los ciudadanos. La policía a la que pertenece el protagonista se encarga de eliminar a los disidentes que superan la edad limite de la treintena. La novela es muy recomendable, la película no tanto pese a contar a un buen elenco de actores. Disfrutó de una serie de tv bastante amena que recuerdo con nostalgia.
UN CHICO Y SU PERRO (A boy and his dog - 1975) Basada en la novela homónima, relata un futuro postapocalíptico tan trillado en la ciencia ficción. El protagonista es un chico capaz de comunicarse mentalmente con su perro, y viven situaciones muy inquietantes en un futuro que se averigua totalmente decadente y sin posibilidad de redención.


1984 (Nineteen and eighty-four - 1984) Sin duda obra maestra de las distopías que hoy podemos clasificar de ucronía por haber superado la fecha en la que George Orwell imaginó un estado totalitario donde la historia se reescribe en función de las necesidades. El gran hermano nos vigila.


MAD MAX (Mad Max - 1979) Esta cinta y su secuela son dos obras maestras que marcaron la diferencia en el cine postapocalíptico. La búsqueda del combustible y carreteras de largas rectas son el escenario donde nuestro héroe recorrerá un particular descenso a los infiernos mientras la sociedad se desmenuza lentamente y vuelve a la barbarie.
BRAZIL (Brazil - 1985) Una de mis favoritas. Por un lado tenemos la ridiculez de una sociedad opresiva excesivamente burocratizada, carente de otro objetivo que no sea la autocompñacencia y por otro la búsqueda de la felicidad del protagonista persiguiendo un sueño imposible mientras lucha contra el sistema a. Todo ello regado con una buena dosis machacona de Acuarela do Brasil.
DELICATESSEN (Delicatessen - 1991) Esta ucronía narra una realidad opresiva y localizada donde la falta de recursos empujan a una comunidad de vecinos al canibalismo para poder sobrevivir.
HASTA EL FIN DEL MUNDO (Until the end of the world - 1991) Ambientada en un 1999 futurista absolutamente delicioso el satelite nuclear indio pierde el control y se precipita sobre la Tierra, mientras los protagonistas huyen a través del mundo buscando imágenes de la humanidad. Una banda sonora imprescindible.
12 MONOS (Twelve Monkeys - 1995) Buenisima adaptación de "La Jetee" donde un futuro sin esperanza es rescrito gracias al viaje en el tiempo de un protagonista que ignora si está loco o si es real lo que vive.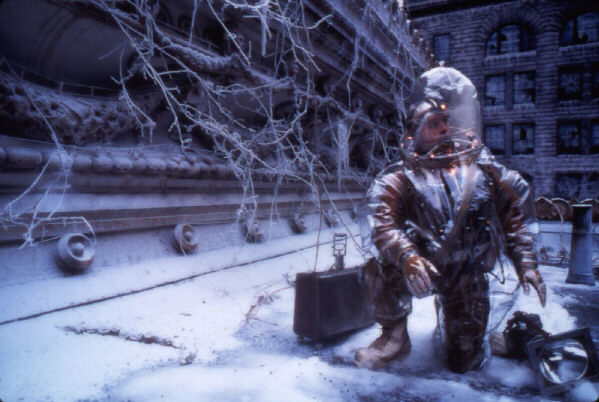 DARK CITY (Dark City - 1998) Una distopia en la que un protagonista amnesico trata de demostrar su inocencia de un crimen que no sabe si cometió mientras la realidad se vé alterada diariamente para un reajuste.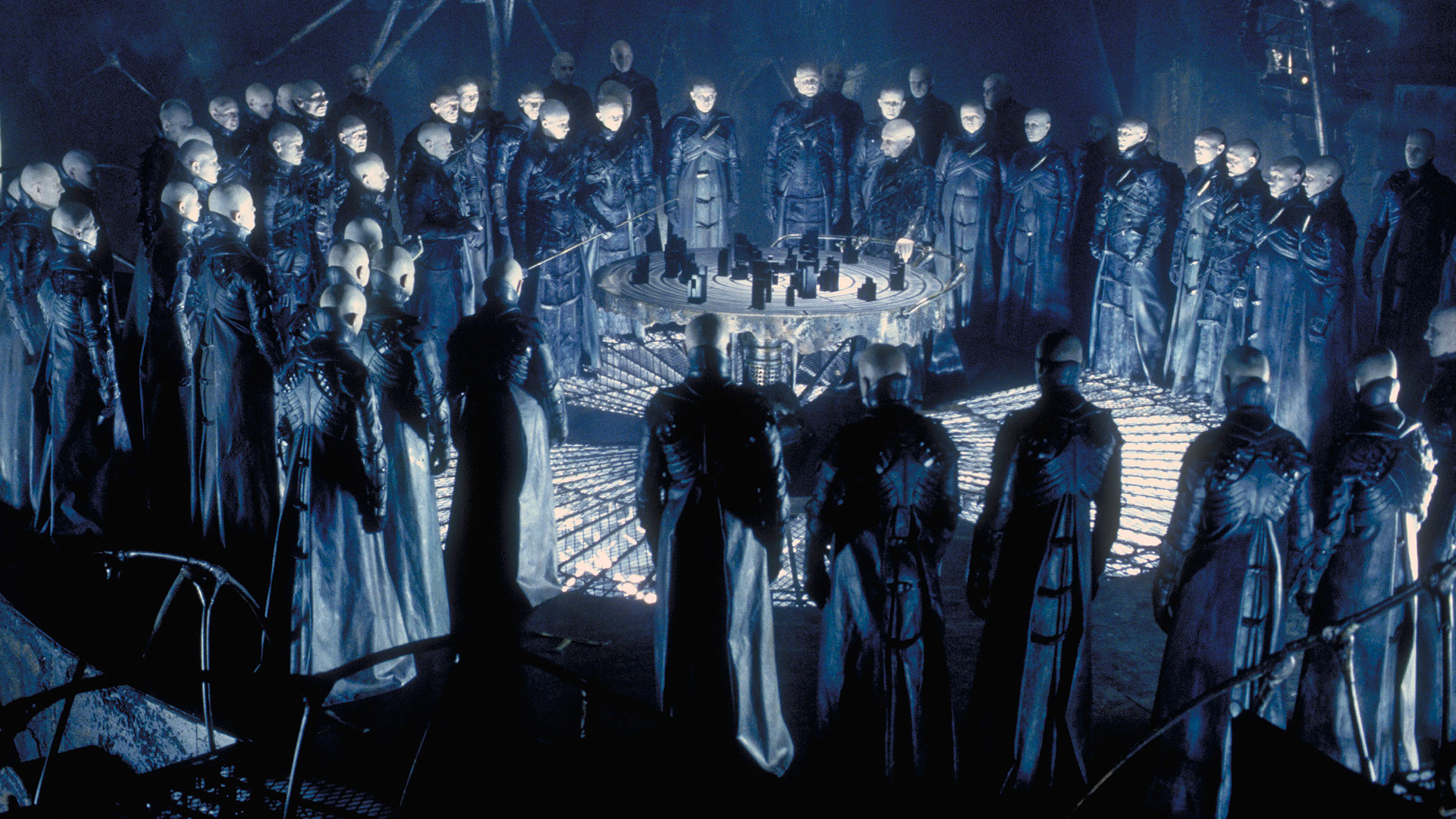 METROPOLIS (Metropolis - 2001) Esta reinterpretación del clásico de Fritz Lang, narra en clave de anime la búsqueda del ser superior y la lucha entre el hombre y la máquina, que tan buen resultado dió en Matrix.


CODIGO 46 (Code 46 - 2003) Dificil de clasificar. En este futuro-presente, la inmigración masiva y la necesidad de vivir de noche para escapar a un sol hiriente, con esa mezcla intercultural idiomatica hacen de esta pelicula una buena idea que no termina de culminar.